Thing to Do
Cahir Castle:
Once the stronghold of the powerful Butler family, the castle retains its impressive keep, tower and much of its original defensive structure. It is one of Ireland's largest and best preserved castles. It is situated on a rocky island on the River Suir. The castle's attractions include an excellent audio-visual show which informs visitors about the castle.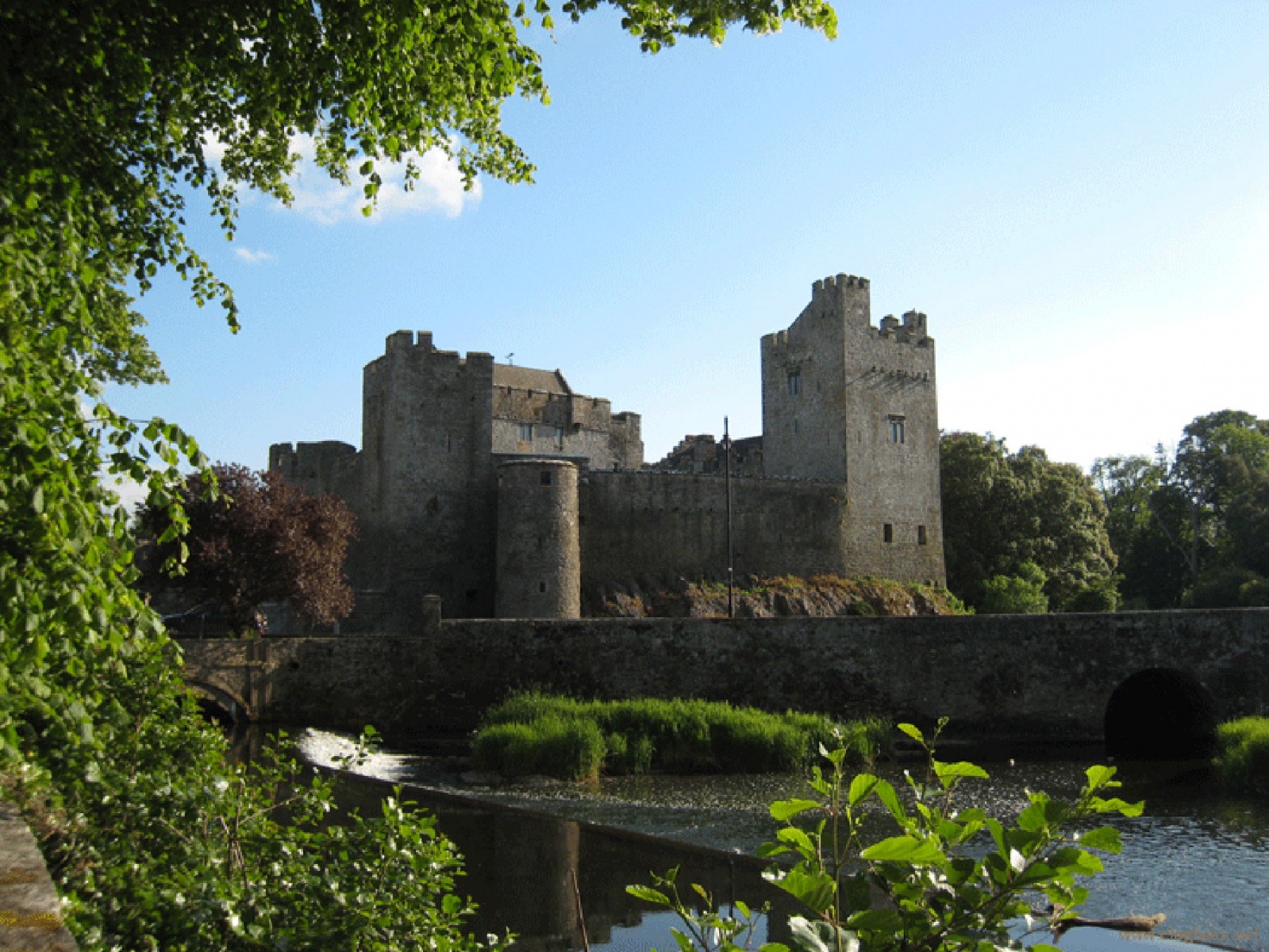 Swiss Cottage:
A delightful "cottage orné" built in the early 1800s by Richard Butler, 1st Earl of Glengall to a design by the famous Regency architect John Nash. Its interior contains a graceful spiral staircase and some elegantly decorated rooms. The wallpaper in the Salon manufactured by the Dufour factory is one of the first commercially produced Parisian wallpapers.  Situated on an elevated site with access by stone steps.
Mitchlestown Caves:
Situated off the main Cork to Dublin road, Mitchelstown Cave is a must on your itinerary. Although the name can be deceptive Mitchelstown cave is located in Co. Tipperary at the foothills of the Galty Mountains. These limestone caverns, containing spectacular rock formations and prehistoric fossils, were discovered by accident in 1833 by men quarrying for stone. Within the caves, the temperature is constant at 12° Celsius all year.
Tours by informative guides will take you though three massive caverns in which you are surrounded by indescribable dripstone formations, stalactites, stalagmites, and graceful calcite curtains hang from sloping roofs, calcite crystals glisten like diamonds in the distance. Huge calcite columns and one of Europe's finest columns the inspiring "Tower of Babel".
Visitors, groups & school outings are guided daily through a half mile of this world famous show cave. Groups should phone ahead of time for appointment, and are catered for winter and summer. Parking for cars and coaches is provided and toilet facilities are on site. Bring a picnic along and avail of the beautiful panoramic views of the Galty Mountains before your descent underground.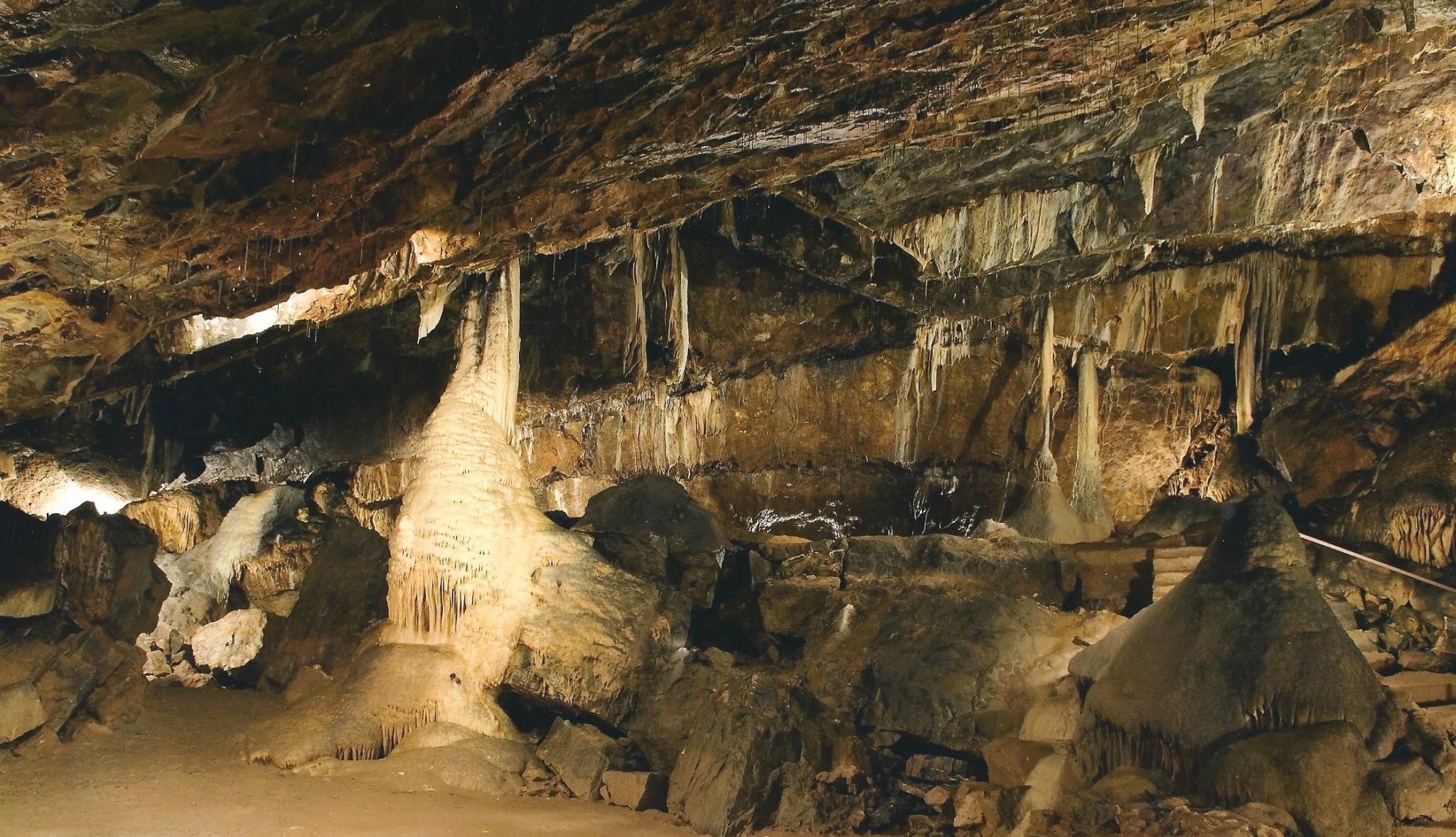 Rock of Cashel:
A spectacular group of medieval buildings set on an outcrop of limestone in the Golden Vale including the 12th century round tower, High Cross and Romanesque Chapel, 13th century Gothic cathedral, 15th century Castle and the restored Hall of the Vicars Choral.  Attractions include an audio-visual show and exhibitions.  Access for visitors with disabilities by prior arrangement.
Fishing:
Cahir House Hotel is uniquely situated in one of Ireland's most prestigious fly fishing locations. Close to many fishing hotspots from the Suir to the Nore and Blackwater rivers. We are happy to organise fly-fishing days and weekend packages with ghillies, licenses, permits etc.
The river Suir rises in the Devil's Bit Mountain travels south into Cahir. It's one of Europe's most popular trout and salmon rivers and holds a heavy stock of fish. The best of the salmon stretch is nearby in Ardfinnan. The Suir River produced Ireland's record rod-caught salmon. It weighed 57lbs!
Trout Season: 1st March – 30th September
Salmon Season: 1st February – 30th September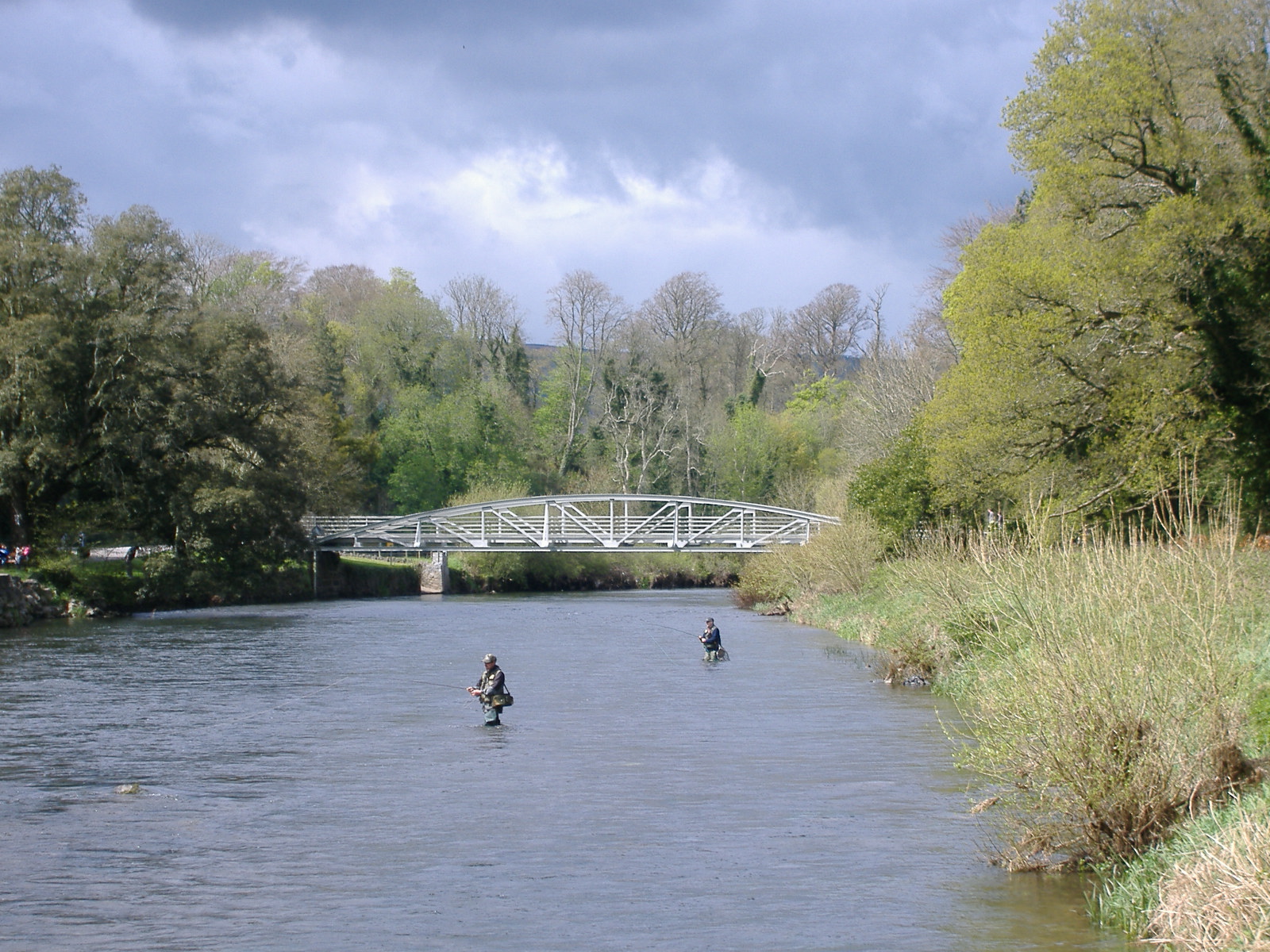 Gillies available on request
Fishing permits for the Cahir area are available from 7am to 11pm at The Heritage Shop, 1, The Square, Cahir. Contact Patrick and Karen O'Donovan – Tel: 052-7442730. These permits cost €20 per day or €75 per week.
For further information on Cahir and District Anglers' Association, contact
Kevin Rowe
PRO Cahir and District Anglers' Association,
Reiska Road, Cahir, Co Tipperary
Tel: 052-7442729 / Mob: 087-6409271
Golf:
Golfing in Tipperary is teed up and ready for you, at Cahir House Hotel we can book any combination of the courses below as part of a package price. Transport can be arranged from the hotel to and from your chosen course if required.
Choose from the selected courses
Cahir Park Golf Club
Clonmel Golf Club
County Tipperary Golf & Country Club
Ballykisteen Golf Club
Thurles Golf Club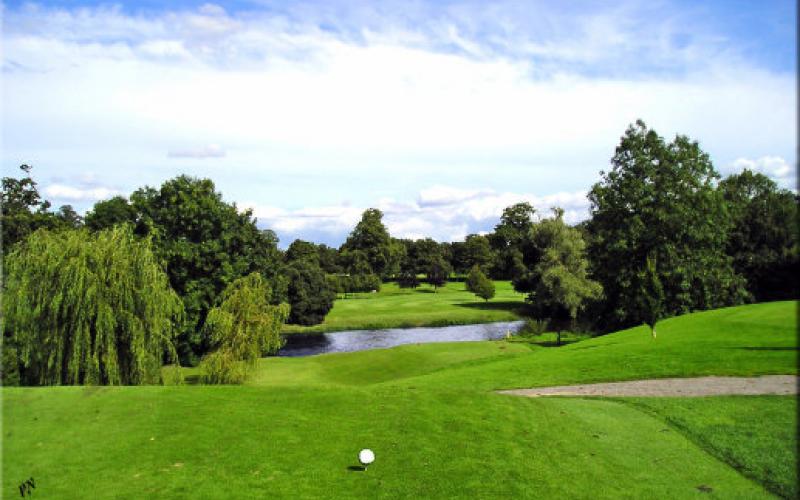 Hillwalking / Cycling
Base yourself in Cahir House Hotel and you're never too far from one of our many walks or cycling trails. You may just want to wander down forest trails, taking in unspoilt scenery while working up an appetite or take long treks through a little scrub and follow grassy mountain trails.
One thing is for sure you'll be spoiled for choice when it comes to selecting a cycle or walking route in Tipperary. Cahir is an ideal central location for walking enthusiasts. There are three major mountain ranges nearby, The Galty Mountains, The Knockmealdowns and The Comeraghs, plus the solitary and majestic Slievenamon.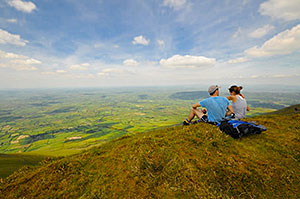 The Suir Blueway
The Suir Blueway is open for visitors on the River Suir in Co Tipperary and it features a fantastic cycling route taking in Carrick-on-Suir; the home town of Sean Kelly and Sam Bennett.
Suir Blueway Tipperary runs some 53km from Cahir to Carrick on Suir
It is comprised of walking and cycling trails and, of course, the River Suir water sports amenity. Indeed, the river-based element is what makes it a blueway rather than a greenway.
But if you're a cyclist, don't let that put you off as there is a continuous 21km towpath cycling route that stretches from Carrick-on-Suir to Clonmel.
In many ways the area is the spiritual come of the Irish road cycling scene, but it's also a beautiful spot for a bike ride.
Bike Hire Available; €20 Adult / €10 Children or Family of 4 €50
Tel: 051 640130 bluwaybikehire@hotmail.com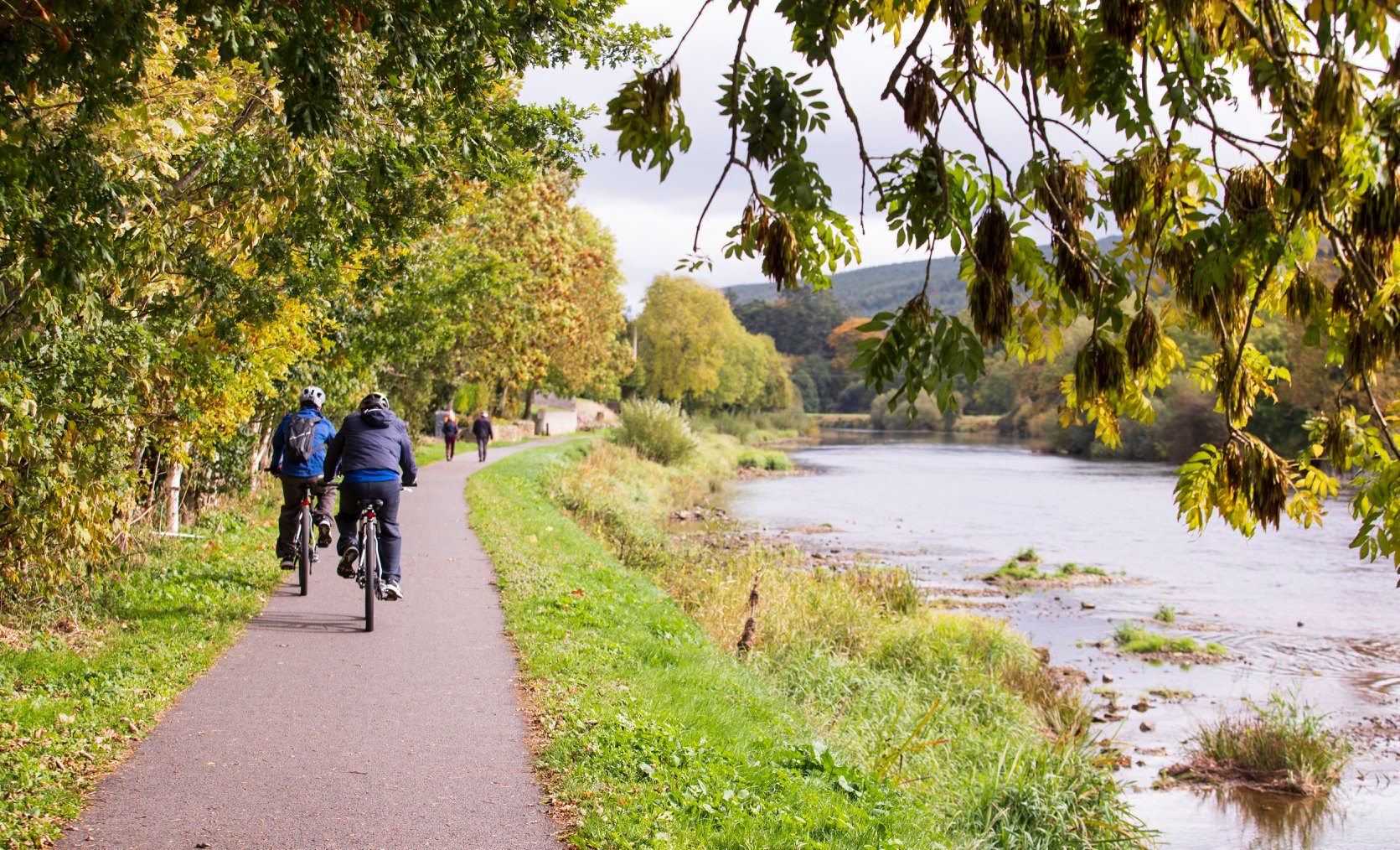 Suir Valley Adventures
Suir Valley Adventures offer a variety of water based and outdoor activity packages for individuals, groups, corporate clients, hens & stags. Kayak lessons, River trips and combinations of Rambling, Heritage & Social Tours, tailored to suit your requirements.
https://www.suirvalleyadventures.com/
Kayak / Canoe
There are lots of great activities on our doorstep, with all that the Suir Blueway Tipperary provides.

Kayaking on the River Suir is available just a three-minute walk away from the hotel thanks to Suir Valley Adventures. Options include a two-hour session around Cahir for €30 per person, and a 2.5-hour trip to Ardfinnan for €35 per person.

While prices depend on numbers, discounts are available for families and groups. Contact Will on (083) 177 2626.
Horse Racing / Greyhound Racing
Horse Racing
You haven't encountered the real Ireland until you've been horse racing! Cahir is centrally located between all three Tipperary racecourses, all of which have ample car parking beside the track, with stands giving excellent panoramic views.
Greyhound Racing
Clonmel Greyhound Stadium, Davis Road (052 61 83334) - Live racing every Thursday and Sunday night. On a Thursday gates open at 7.30pm and on a Sunday gates open at 6.30pm. Entrance is €10 which includes race card.
The Vee Valley Drive
A spectacularly beautiful drive, where the scenery climbs and dips and changes constantly to delight the eye at every turn in the road. The road rises through beautifully wooded countryside along the river valley. The landscape then opens up offering a variety of textures and colours, including peat land, rocky headlands, rhododendron groves and blanket heather. A viewpoint, left, presents lovely mountain views. If this glorious panorama was presented in a 19th century painting, it would be considered highly romantic and even overstated. But these wonderful Knockmealdown Mountains are the stuff of romance and all the visitor can do is stop, stare and enjoy. After the exhilarating wilderness left behind, the hills fall away in great folds to reveal the Golden Vale below.